Proven Quality - Field Tested D11N-R Undercarriage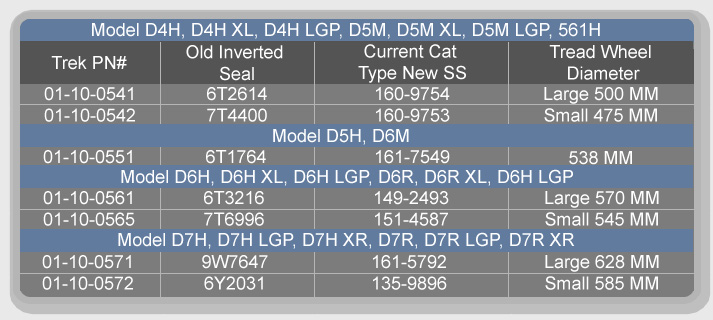 Our Trek P/N is the Same - The Idler Assembly is New!

Years ago when Caterpillar introduced High Drive Rollers and Idlers they used a new concept "Inverted" metal to metal oil seal group. These seals have negative aspects, which include difficult correct installation, and susceptibility to packing and outside intrusion causing seal failure. The last several years, Cat has reverted to the old standard duo-cone seal where both sides are the same, (Symmetrical Seal), eliminating inverted seal assemblies.

Trek has recognized the chronic failure of high drive idlers in part, due to the inverted seal. Trek plans to convert high drive idler and roller assemblies to the symmetrical seal design, in an effort to improve product performance and customer satisfaction.

Today, Trek offers D4H-5M through D6H-7R idlers and D11N-11R rollers with symmetrical seals.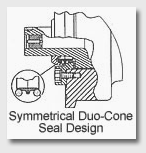 Any Equipment, trademark or logo pictured are registered property of its respective company.