This premium roller design from TREK has excellent proven performance.

The Trek SR rollers have "through-hardened" shells for maximum deep wear life, enhanced by the exclusive DCF/TREK bushing retention systems. This eliminates cap screws threaded into the shell deep wear area.

Install this Trek premium SR roller, like the OEM, on the latest D5M, D6M, D6R, and D7R high drive tractors or retrofit these rollers on the D4H-D7H series also the older oval track D5, D6C/D, D7F/G crawlers. One style roller to fit multiple requirements.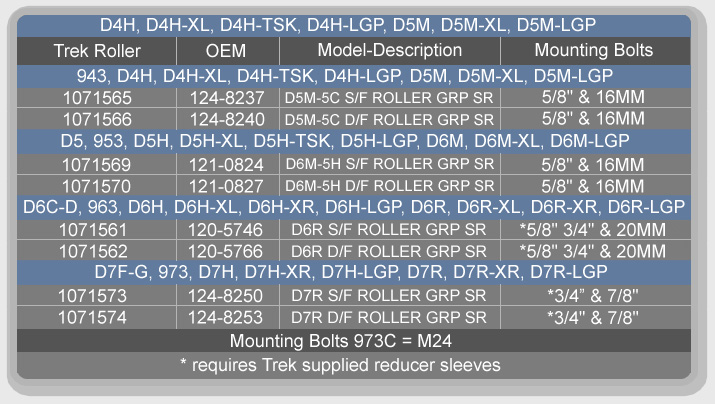 Any Equipment, trademark or logo pictured are registered property of its respective company.